Gives a 15 Years of Membership Award to Dalworth Restoration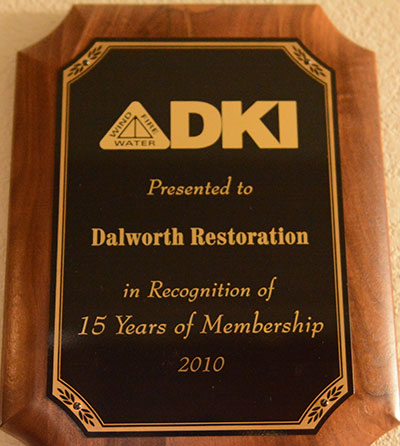 Dalworth Restoration has been a member of (Disaster Kleenup) for a long time. In 2010, we had received out 15 years of membership plaque. is a large restoration network with more than 400 members throughout the United States.
We are very proud to receive this award as has been a great partner of ours throught these years. They provide superior support to their members and we benefit a lot by being associated with.